Dead Girl Walking aka Kaiki! Shinin Sh˘jo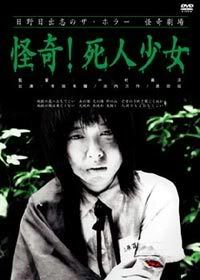 The unimaginable happens. Sayuri is pronounced 'dead' by her doctor, but her body continues to function.
Her wounds begin to fester and her body begins to rot. Her once loving mother, father and sister are repulsed as their home starts reeking of decomposing flesh. Unable to bear it any longer, they corner Sayuri holding a can of gasoline...
To Share This Movie With a Friend
CLICK HERE
To Bookmark