ANTARCTIC JOURNEL aka Namgeuk-ilgi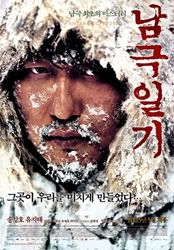 A South Korean expedition is trekking across the Antarctic when they discover a journal left by a British team that was lost 80 years earlier.
As they press onward, they begin to notice strange similarities between the ill-fated British journey and their own. In the unforgiving environment where small mistakes can doom an entire party, the team steadily descends deeper into fatal delusions.
To Share This Movie With a Friend
CLICK HERE
To Bookmark
FULL-SCREEN Click + symbol on Bottom Right of Player